Catholic Life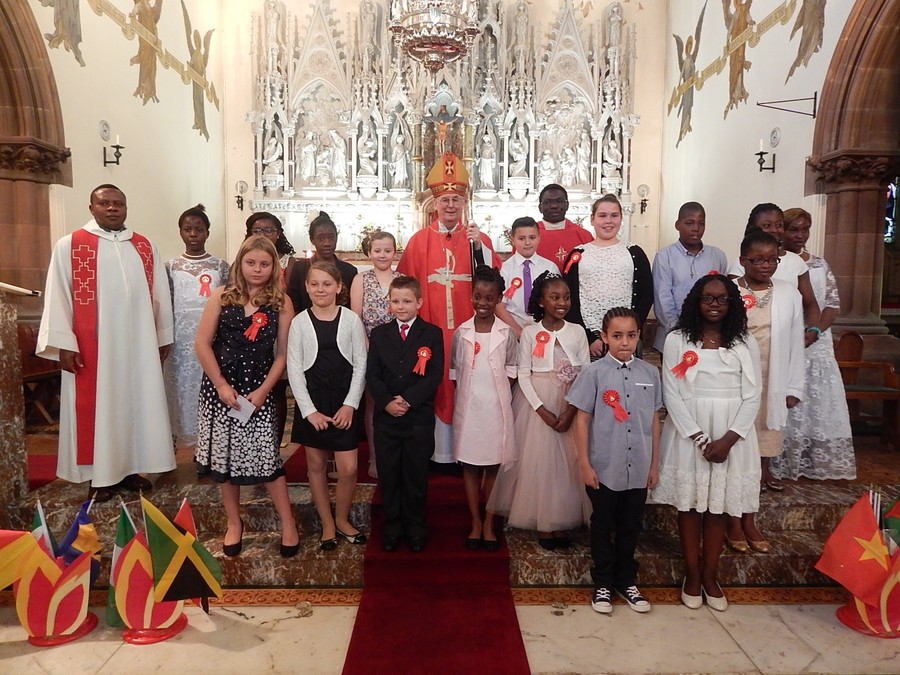 Our Catholic faith is at the very heart of our school and is evident as soon as you step through our doors in what you will see, hear and feel inside St Patrick's school.
We work very hard to treat everyone in school with care and respect just as Jesus taught us to 'love one another as I have loved you'.
Our close links with our Parish is very important to us and our school chaplain is the Parish Priest, Father James. All of our assemblies and prayer services throughout the week are rooted in the teachings of Jesus and the Gospel values.
St. Patrick's serves a vibrant multicultural and multi-faith community and care and respect for individual differences is very much at the heart of our ethos. This is emphasised regularly throughout the day. As well as the daily acts of collective worship our children also pray regularly throughout the day in their classrooms.
Our entire curriculum and school culture is based on the teaching of Christ and children are taught to become kind, respectful, forgiving and caring young people. Great care is taken to make links between the Gospels and our day to day behaviour and treatment of others.
Jesus is at the heart of our school and as such we welcome and value equally all members of our school community, Catholics and non Catholics alike.
Spring Term Prayer - Lord God, at the beginning of this new term teach us to be your hands and feet where we are, at the beginning of this new term teach us to love as you love us, at the beginning of this new term teach us to pray for those in need, so that you are honoured and glorified. At the beginning of this new term we thank you that you made each one of us in your image and likeness, and that we are all your beloved children. At the beginning of this term we pray for the children, parents and staff of St. Patrick's. Amen.